January 2018
No Membership Meeting.
February 2018
Author Dick Blumenthal will share some early history of Lake Washington. Please mark your calendars.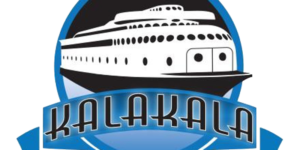 Kalakala Art Concepts Reveal and Open House
Preview four art concepts developed using salvaged pieces of the Kalakala and meet with the artists at the Kalakala Art Reveal and Open House on January 31, 2018 from 5-7:30pm at the Kirkland Performance Center (350 Kirkland Ave Kirkland, WA 98033).
In 2015, the City of Kirkland purchased historic pieces of the Kalakala, the world's first streamlined passenger vessel that was built in 1935 at the Lake Washington Ship Yard in Kirkland's Carillon Point.
A citizen committee with members of the Cultural Arts Commission was formed to explore how to repurpose the salved pieces for an art installation that commemorates the historic ferry.
Register for the event at https://kalakalareveal.eventbrite.com Learn more at www.kirklandwa.gov/arts
If you are an Amazon shopper, Kirkland Heritage Society can benefit from your online purchases.