Phone:  425-827-3446
The latest Blackberry Preserves
Click below
September 28, 2016
It is Ice Cream Social Time
While you are enjoying your local blackberries
and ice cream, Daniel Leen will tell us about his
new book:  Ramblin' Boy:  The Letter of Steve Hoyt.
Programs are open to the public.  They are held at 7:00 p.m.
at Heritage Hall, 203 Market Street, Kirkland, WA
Decaf and a treat always served
April Fools LWHS newspaper, April 1, 1952
For a taste of 1952 High School humor, read this Washington World from the Marilyn Timmerman Johnson Collection.  It is text searchable….use use keys
Ctrl

and

F

.
Lorna Brennan was in the KHS class of 1941.  Her sisters, Dorothy and Eileen, have donated many of Lorna's school memories. The 1936 Junior Hi Lights has been scannedand is available to read right here.  It is text searchable…. use "ctrl" and "f" to find names.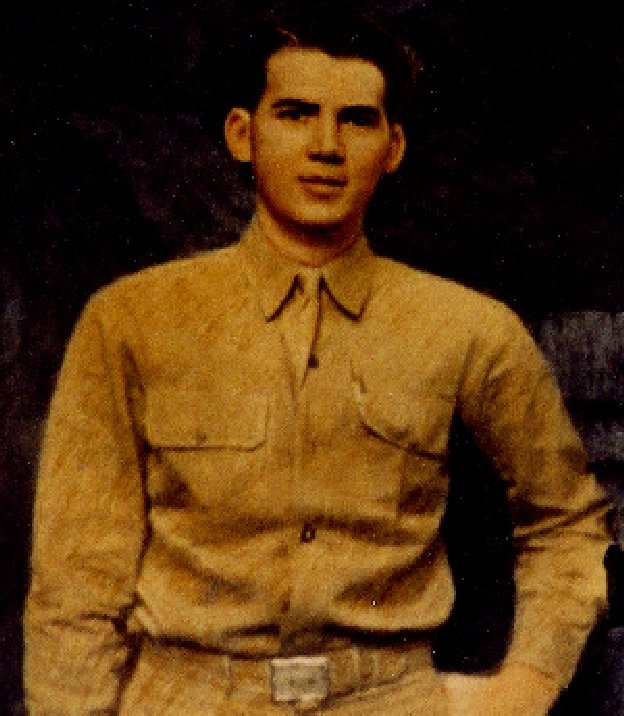 Lee Caldwell Ragsdale
1921-1943
Lee graduated from Kirkland High School in 1941. It had always been reported that Lee died fighting Guerrillas in the Philippines. Earlier this year we learned that Lee had been taken prisoner in 1942, survived the Bataan Death March and died while a P.O.W. in 1943. Lee's body was recovered in 1949 and returned home. Lee is buried in the Kirkland Cemetery. We owe thanks to Lee Ragsdale Bates and Stacey Ragsdale for providing a photo of Lee.
Russ McClintick wore Floyd Berkey's Kirkland Fireman's hat during the April 29, 2015 presentation given by Captain Bill Hoover.  The hat is on display at Kirkland Heritage Society with other fire related items and photos.  The hat is in the Arnie Berkey Collection.
It was a wonderful 4th of July
Sid Ryseff in 2016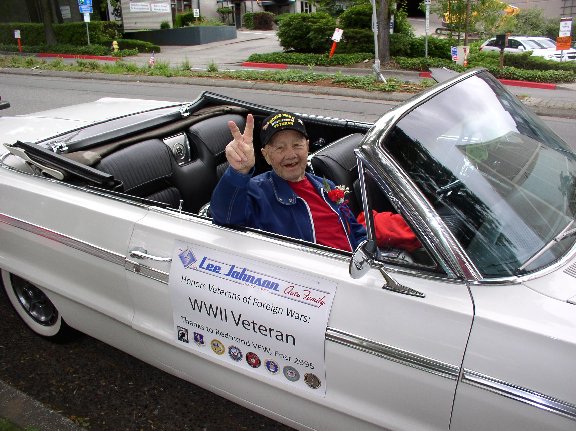 Click link for movie of Jerry talking with Kirkland Police
Officer Knafla, Jerry Sampont, Officer Zablan
Kirkland Heritage Society
203 Market Street, Lower Level
Kirkland, WA   98033