A City Comes of Age
A Political History of Kirkland, Washington
Bob Neir has completed a "Political History of Kirkland from 1965 to 1995" entitled:  A CITY COMES OF AGE.  Neir notes, "Founder Peter Kirk's dream of a city on the east shores of Lake Washington has been fulfilled, although not exactly as he imagined it.  I have presented the events that helped shape Kirkland and introduced the citizens who worked to make Kirkland what it is today:  a vibrant and thriving City!"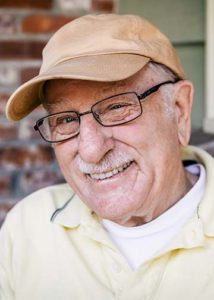 Bob has a distinguished career in public service having served in government for 23 years. Among his distinctions are: three terms as mayor of Kirkland; Chairman of the Metro Transit committee, member of the Port of Seattle Airport Commission, and founder of the Lake Washington School Foundation.
He and his wife, Christine have been residents of Kirkland since 1955. Their four sons are all graduates of Lake Washington High School.
Bob has generously donated 1,000 copies to the Kirkland Heritage Society as a fundraiser to support our continuing work on preserving Kirkland's History.
You can purchase the book at the Heritage Society Resource Center on the lower level of Heritage Hall for $20, or for $24, you can download and mail in the order form below.