Forward
Web access to Our Foundering Fathers is made possible by permission of King County Library System and the heirs of author Arline Stokes Ely Andre':  Casey Stokes Miller and Kelly Stokes Hettinger.
Our Foundering Fathers was a 1975 Bicentennial Project by the Kirkland Public Library and Arline Ely.  The young daughters of Arline Ely, Casey and Kelly, often accompanied their mother as she researched for the book and interviewed the elderly settlers of Kirkland.  Casey even helped by suggesting names for the chapters.  Casey considers the chapter "A Town Began to Flourish" her chapter because she named it.
Our Foundering Fathers was rushed to print in 1975 and a few errors were later discovered.  As Arline Ely continued to do research, she also learned additional information.  These edits had been submitted to the publisher in the event Our Foundering Fathers was reprinted.  Kirkland Heritage Society has these original edits and they have been added to the text using italics when a change was made.   Editor's notes have also been added to the photo captions to bring some of Kirkland's history up-to-date and to help clarify locations.
The book has been scanned and is text or word searchable.  The photos are scans of the original photos.  If the original photo was not available, a scan of the books photo is included.
Prints are available from Kirkland Heritage Society at:  help@kirklandheritage.org
---
The Author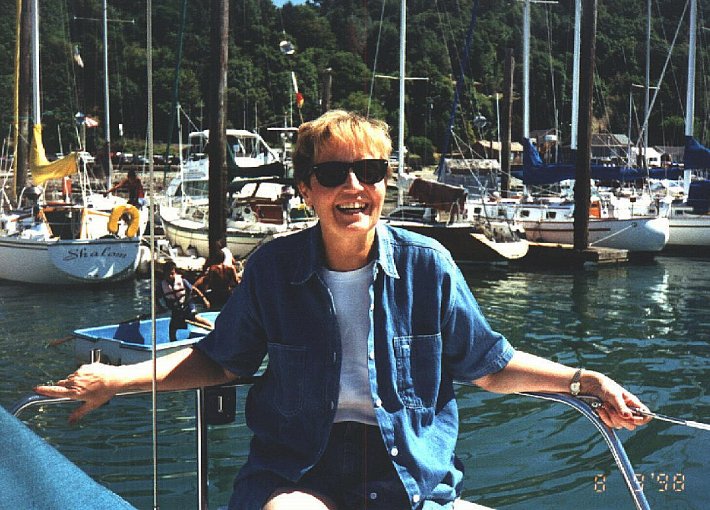 Arline Stokes Ely Andre'
1940-1998
 Photo courtesy of Casey Stokes Miller and Kelly Stokes Hettinger